Asbestos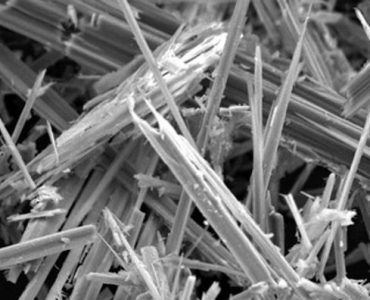 Asbestos is a confirmed human carcinogen that is still found in many commercial, industrial, and residential buildings. In light of the hazard that asbestos can present, Provincial legislation has requirements for working with or having asbestos in your building or workplace. These include the requirement to compile an asbestos  inventory of where asbestos is in a building (including a pre-demolition audit), air sampling after removing asbestos material, worker training, etc.
For homes and residences, samples of material that may contain asbestos should be taken prior to commencing home renovations or other work that would disturb asbestos-containing material so that the proper precautions can be taken to avoid contaminating the household with asbestos.
Samples of materials can be submitted to Winnipeg Air Testing to determine if they contain asbestos. We will also come out and collect the samples for you. The results are provided in a report identifies the type and percent content of asbestos. Friable materials are analyzed using a 1000-point count to bring the level of detection down to 0.1%.
Samples can be dropped off during office hours (Monday to Friday: 8:30 AM to 4:30 PM) or in the sample drop box in the main lobby of the building (open until approximately 7:00 PM Tuesday – Friday, Saturday 10:15 AM to 6:00 PM, and Sunday 12:15 PM to 5:00 PM).
Services Offered:
Asbestos Sample Analysis
Building Asbestos Inventory and Pre-Demolition Asbestos Audits
Pre-Abatement Inspections and Post-Abatement Air Clearance Testing
Worker Training
Take Home Asbestos Air Testing Kit
We also test paint for lead content.