Other Services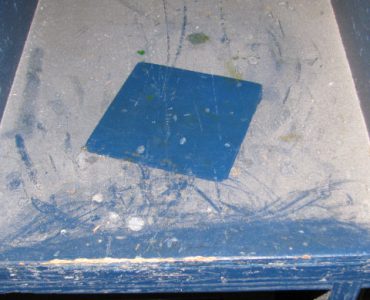 Winnipeg Air Testing provides a number of other health and safety services. The image on the right shows surface sampling for hexavalent chromium. The blue square is where the sample was collected using a sampling template. Some of the other services that Winnipeg Air Testing provides includes:
Preparation of Safety Data Sheets
Setting of Occupational Exposure Limits
Personal Protective Equipment (PPE) Usage Assessments
Compliance Audits
Radiation Testing
Combustible Dust Analysis
Skin Exposure / Surface Contamination Testing
Environmental Monitoring
Ventilation Assessments
light measurements including validating rooms for light sensitive products
Emissions from Sewage Treatment Plant
Testing of food grade and manufacturing compressed air
Testing of used spray booth filter to determine if they must be discarded as hazardous waste
If you have any questions, or are interested in testing not on this list, please contact us.