Mould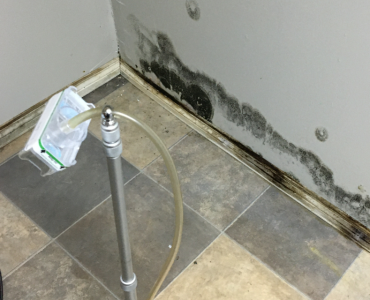 Mould can be found in indoor areas with high humidity or areas with prolonged water intrusion. The health effects of mould exposure includes allergic asthma, nasal, and chest congestion. A much more serious immune-related condition is hypersensitivity pneumonitis (HP) may follow exposure (usually occupational) to very high concentrations of fungal (and other microbial) proteins.
We are an independent company that only does testing and quality control assessments. We do not do mould abatement itself.
"Never hire the same person to test for and remediate the mould."  Winnipeg Free Press, April 1 2023
Winnipeg Air Testing can inspect buildings for the presence of moisture and airborne moulds. Samples are collected and to identify and count the different mould spores in the sample. A full report will be provided with details on the type and quantity of mould spores and suggested remediation actions. Our staff has been accepted as an Expert Witness on mould in Manitoba Court of Kings Bench. A list of full services are included below.
Services Offered
Moisture Survey
Airborne Mould Testing and Moisture Survey
Former Grow-Op Clearance Testing
Post-Remediation Testing
Airborne mould (Take Home Kit)
Surface sampling / tape lifts analysis for mould